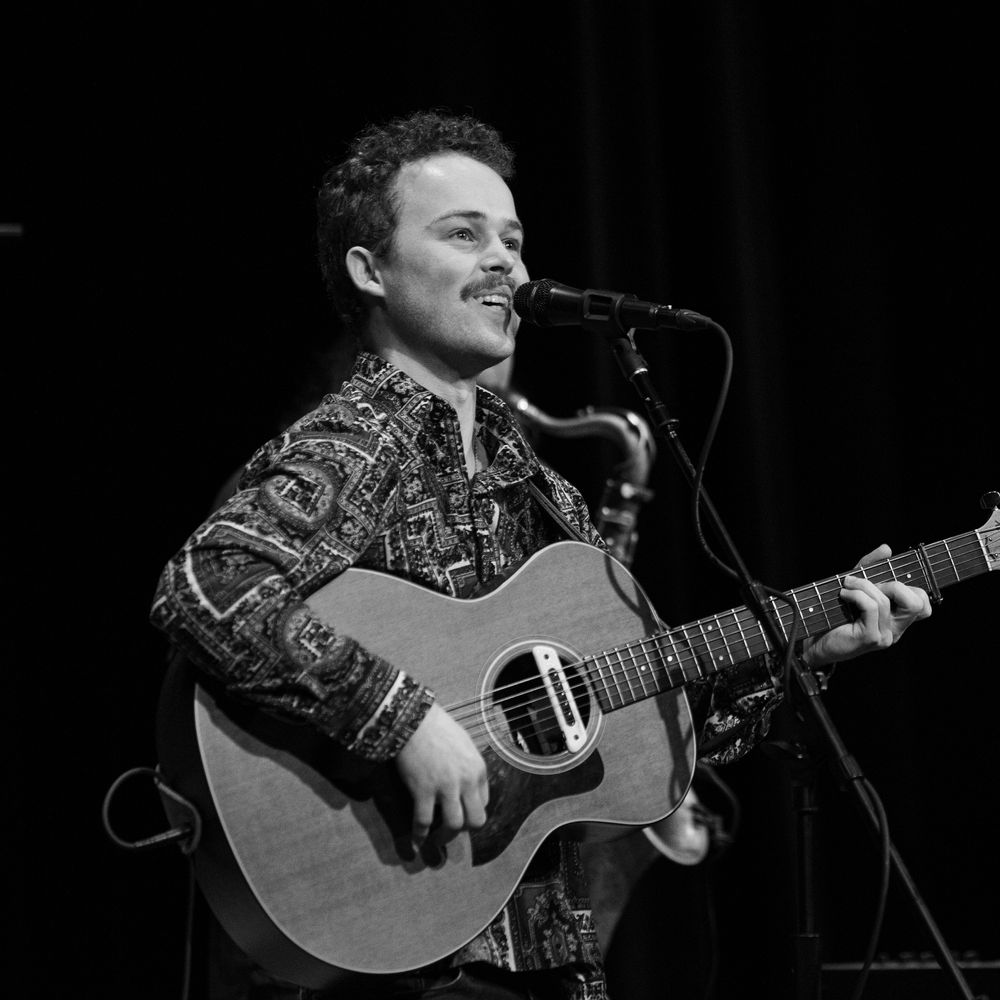 Reese Fulmer & The Carriage House Band
If you ask Reese about himself, he'll tell you he's a brand new soul. But his songs tell a different story, with a clear eye, poetic touch, and unique imagination, of a conduit to something much older and deeper. Born and raised in Gloucester, MA, Reese has quickly made a name for himself in the Capital Region, NY, as a precocious songwriter and engaging performer, with a sound reminiscent of Josh Ritter, Justin Townes Earle, and Iron & Wine. 
The Carriage House Band features a fluid lineup with some of the finest and most versatile musicians in the Capital Region, including Chris Carey, James Gascoyne, Andy Arnold, Connor Dunn, JP Hubbs, Orion Kribs, Dustin DeLuke, Julia Alsarraf, Bobby Kendall, Matt Griffin, Chris Bloniarz, Sara Milonovich, & Paul Guay.
"

Reese's songwriting is the common thread that the Carriage House Band project follows on stage and in the studio." - REESE FULMER & THE CARRIAGE HOUSE BAND ANNOUNCE ALBUM, RELEASE SHOWS
"

Reese Fulmer has burst on to the Local 518 scene with a brilliant mix of songs, and he has enlisted some of the area's top musicians."
2022 Capital Region Thomas Edison Music Awards
Nominated for:
Songwriter of the Year
Folk/Traditional Artist of the Year
Album of the Year for "It's All a Dream"
"

Reese Fulmer has very quickly become one of the Capitol Region's best singer/songwriters" - David Van Pelt
"

Fulmer's songs challenge me to think and command my heart every time I hear them. His portrayal of love and friendship speaks to wisdom beyond his years. His quirky and unique perspective on the world never fails to delight." - Laura DaPolito
"

Troubadour Reese Fulmer sang and played . . . with a philosophical depth that carried big feelings in sincere and reflective, thoughtful clarity." - Michael Hochanadel